How do we create better places?
Hitchcock Design Group is a landscape planning firm and landscape architecture firm that helps our clients maximize the potential of their valuable outdoor places.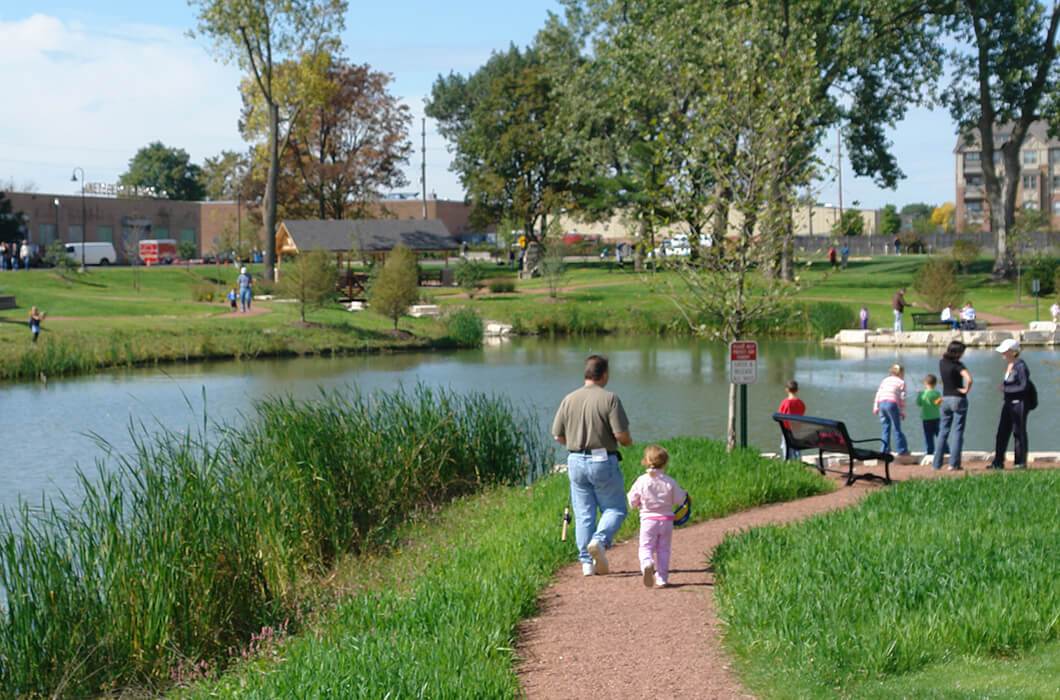 Our experienced practitioners are passionate about creating better places for people to live, work, play, learn, and heal. As respected leaders, we have deep expertise in each of our markets, speak your language, and understand your specific needs and considerations.
We think big and unconventionally, yet our ideas always align with your objectives, expectations, budget, and timeline. We identify optimal solutions and the best use of the place, while understanding immediate and long-term needs. Our designs are creative, distinctive, and impactful because we are meticulous about the smallest details.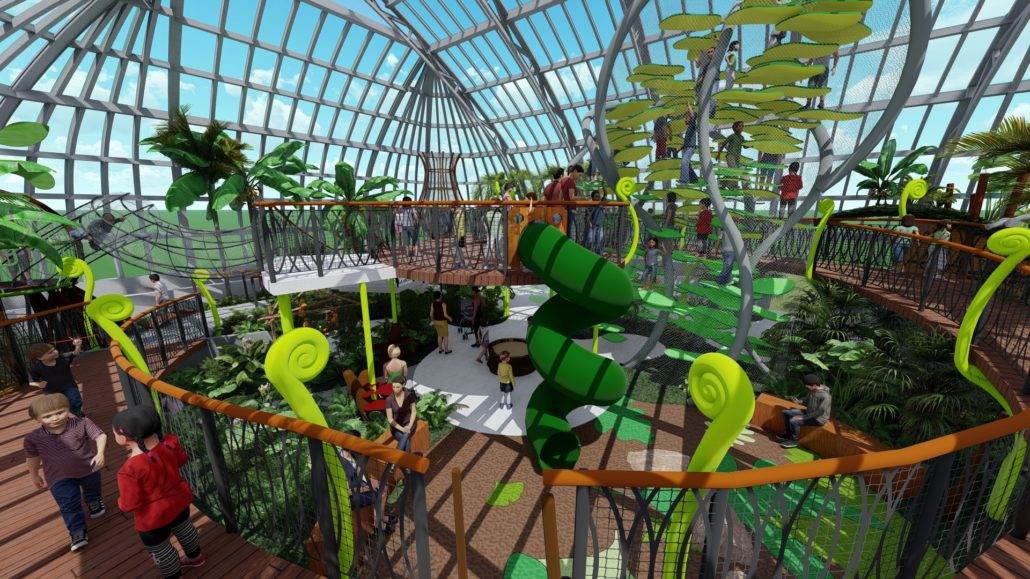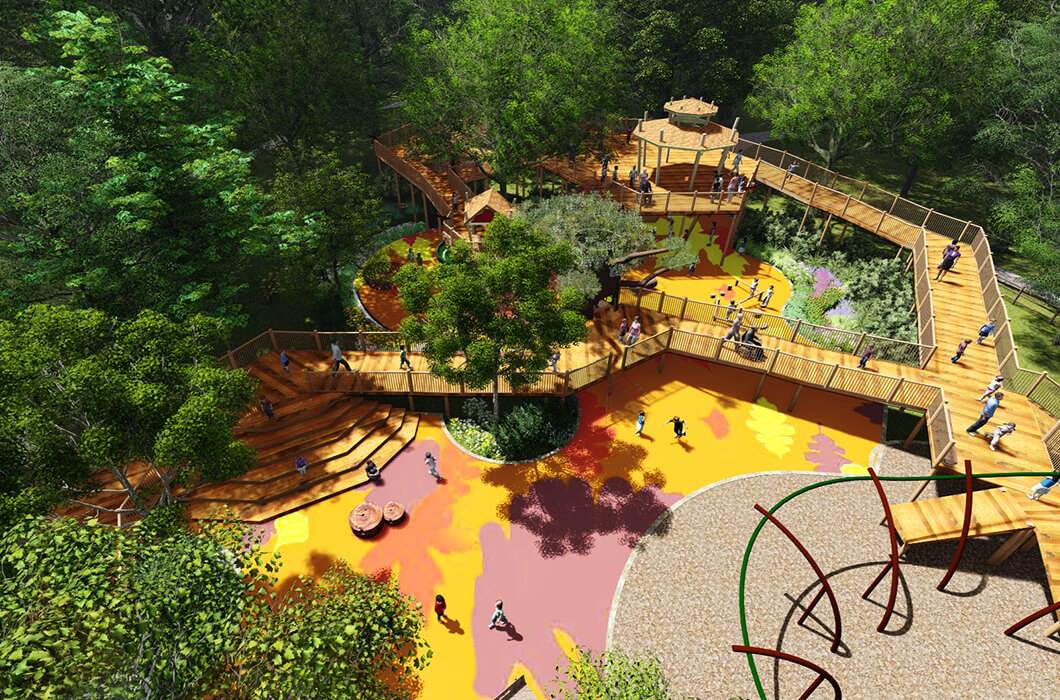 While we are in the business of creative landscape design, we are equally focused on building relationships and consensus with clients, communities, and colleagues. We empower everyone on our staff to do whatever it takes to satisfy your requests, and care about you and your success beyond the project.
Hitchcock Design Group tirelessly pursues results that satisfy and delight our clients. We protect and enhance your vision, and promote the best use of resources to achieve project goals. We garner consensus and build excitement among stakeholders, while balancing the requirements of the place and the people who will use it. We support your mission and move projects forward.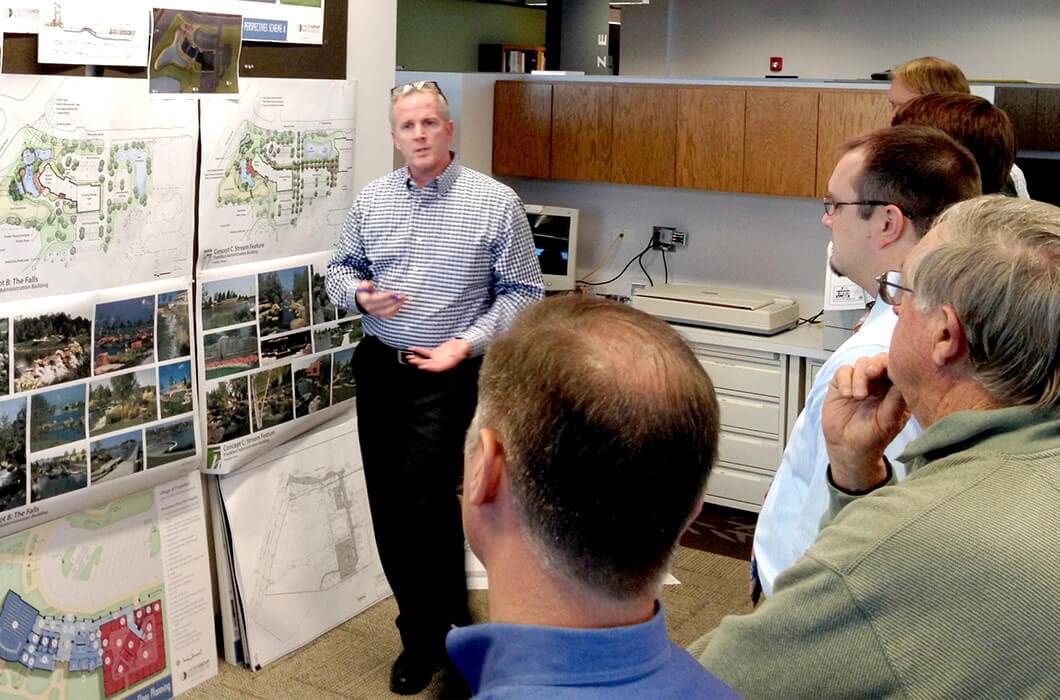 Let´s build a relationship that helps you reach your planning and landscape architecture goals.
"Their work comes with a level of empathy with the user to say 'it's more than plants. How can this be an uplifting space? How can this invigorate someone?' That's different. That's unique."
Cee Cee Hodgson
Lead Architect–C.C. Hodgson Architectural Group
"Hitchcock thinks beyond straight lines and 90-degree angles."
Jim Basala
COO, Lake County Parks & Recreation Dept.
"Some architects will just say 'how dare you!' but Hitchcock encourages changes. Relationships and creativity is what it boils down to—it's why I like them the best and what sets them apart from others."
Steve Gulden
Village Manager, Village of Romeoville
"With Hitchcock, I felt like they really went above and beyond, and they're extremely responsive. They take more of a leadership role, which is helpful, especially with a complicated project."
Mike DeRouin
President, FitzGerald Associates
"They've earned our trust. They listen to us and come back with solutions that really meet our needs. They let you start to dream …"
Doug Sampson
University Architect/Director-Missouri State University
"They work in a very collaborative manner in discussions and presentations. They make sure you fully understand it. If there are any questions at all, they can help you with it."
Patrick Lyons
Director of Construction-Advocate Healthcare
"Communication, creativity, meeting timeliness, meeting institutional expectations; we're not an easy client. Hitchcock goes out of their way to work with us."
Ann Ziegelmaier
Landscape Architect-Northwestern University
"Hitchcock goes out of their way to make sure they're responsive, helpful, and doing things that aren't necessarily their responsibility. They're just all-around quality. Any project that I do going forward they will always, always be included in my RFP, whether it's city or suburban."
Jonathan Kubow
Development Manager, Lennar Multifamily Communities
"What keeps coming back to me is their willingness, their ability, and their responsiveness to help manage the situation at hand."
Tim Brennan
Senior Associate/Retail Practice Area Leader, Gensler
"One of Hitchcock's strengths is the amount of work they put in when they're getting to know a community. They show you they really understand the issues your community is considering. They're very thorough in their approach. It's clear they've done their homework."
Craig Phillips
Director, Planning & Redevelopment, Michigan City