Park District of Highland Park
Master Planning for Sunset Woods
Park and Playground Renovations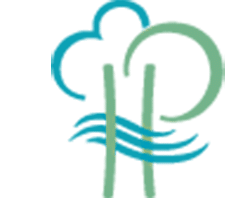 Introduction
Welcome to the Sunset Woods Park Playground and Master Plan Community Meeting Virtual Experience.
The Park District with their design consultant team have reviewed public input collected earlier this Fall and prepared preliminary concept plans for the park and playground renovations. We invite you to review these plans and share your input.  You can give your feedback by viewing the presentation included on this project website and taking the survey at the end of the presentation. The presentation and survey will be available to the public through December 3rd. From there, the preliminary plans will be advanced further for Park District staff and Board review and presented to the public through this website sometime in January or February.
Project Background
Sunset Woods Park is the Community's Signature Park centrally located just west of the downtown near the intersection of Park Avenue and Sunset Road. The park contains baseball diamonds, tennis courts, playgrounds, a basketball court, skate park, picnic areas, trails, and approximately 8 acres of natural areas. The Park is also the site of several special events and summer camp programs.
The Park District of Highland Park is developing a Master Plan for Sunset Woods Park to guide improvements over the next 10 years. The Master Plan includes a detailed concept design for renovation of two of the four playgrounds, the "21st Century Playland" and "Titanic Tides Tot Lot", which were last renovated in 1999 and are scheduled to be replaced in 2021.
Additional information about the project, schedule, and Park District contacts are included within this website, as well as on the Park District project page. Thank you for your interest and participation!